Reflection Series 2014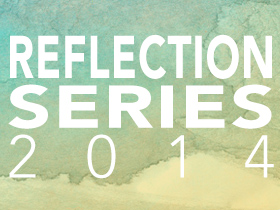 Reflection Series 2014 brings actors, playwrights and audience together in the 5 galleries dedicated to the Sheldon Museum of Art  permanent collection of paintings.  
Performances start at 6:30 PM on Tuesdays April 22 & 29 and May 6 &13, 2014.  
Seating begns at 6 PM for audience members with tickets. Tickets are FREE, but seating is limited to 30 seats each performance.
Reserve your tickets at the TicketRiver link above.  
Playwrights Norm Simon, Brigid Amos, Paula Ray, Steve Enersen, Steve Gaines and Barbara Salvatore along with actors Lou & Rose Leviticus, Pippa White, Judy Hart, Diane Gonzolas, Gabby Ayala, and a few actors yet to be named will present 75 minutes of new monologues and short plays that were inspired by paintings in the permanent collection.  
The audience moves from gallery to gallery to see and hear the literary creations in front of or near the visual art.  
Art reflects art!