2017 - 2018
"Coming to Terms with the Past"
Iron Tail Gallery
643 S 25th St. Suite 7  Lincoln, NE 68510
All Performances @ 2:00 PM
---
First Sundays
October 1 - Sedition by David Wiltse - Directed by Timothy W. Scholl
November 5 - A Lesson from Aloes by Athol Fugard - Directed by Jillian Carter
December 3 - Other Desert Cities by Jon Robin Baitz - Director Trey Martinez
February 4 - The Women of Lockerbie by Deborah Brevoort - Director Barbara Keating
March 4 - Copenhagen by Michael Frayn - Directed by Bob Hall
April 8 -  Appropriate by Branden Jacobs-Jenkins - Director Deanna Walz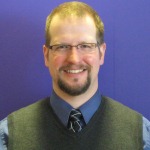 "Coming to Terms with the Past"
Vergangenheitsbewaetigung.  No, the correct response is not Gesundheit.  The word is a singularly German invention meaning "coming to terms with the past".  It is an idea most often used when discussing the aftermath of World War II and the cultural attempts in Germany to recognize, understand, and address events in their immediate past.  However, it is also a concept that persisted, and continues to find application in a variety of cultural spaces; particularly in reference to times of strife.  This mission is not new to dramatic art.  Theatre has always functioned as a mirror -- a way of recognizing ourselves and understanding our humanity. Coming to terms with the past is an extension of that mission, an attempt to use performance as a way of healing, a way of understanding, and a way bettering ourselves.  
This year, the Salon Reading Series seeks understanding and healing through more recent, contemporary plays that explore events in our shared history.  On a larger scale, these plays address fervent nationalism, institutional racism, war-mongering and the impact of a shared past on our present condition.  However, whether the plays address a past incident, a family secret, or significant historical events, the stories are made human by the presence of striking characters in a very personal conflict.  Though these characters, we see and experience decisions in the moment; we feel the struggle to maintain an individual ethic, or recognize the failures of a loved one, or even struggle between untenable options.  It is through the direct experience of these characters that we catch sight of ourselves and, if the reflection is successful, apply the lesson to our own lives.  
The method of individual focus is important.  If these plays succeed, the microcosm of individual struggle becomes an entry point into a larger, perhaps more universal truth.  The theatre is not a pulpit, and generally fails when it tries to become one.  Rather, there threatre allows us to see a larger conflict in the face of a human being.  Being receptive to the individual then gives us access and understanding in how to approach the larger concern.
As a reminder, the Salon Reading Series is about the language of the playwright, communicated through the actor.  It is the life essence of the theatre and as such, can be a powerful and raw dramatic event.  These plays do not blink.  They hold your gaze and demand to be seen--to be understood. And, once we recognize ourselves in the mirror, we are forever changed.  As Nietzsche warned us, "when you look long into the abyss, the abyss also looks into you."
Thank you for your interest and participation in ATC's Salon Reading Series.
Boom

Boom

Travesties

Travesties

Translations

Translations

Eurydice

Eurydice

Metamorphoses

Metamorphoses

Everyman

Everyman