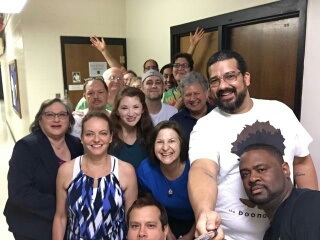 Angels Theatre Company creates engaging theatre to promote artistic growth, foster community relationships and raise social awareness.  Angels Theatre Company nurtures and celebrates theatre artists while engaging our community in quality live theatre. 
Vision Statement:
Angels Theatre Company is committed to community engagement and improving the quality of life in our community by providing opportunities for artistic growth.
By celebrating the work of the playwright and theatre literature through exposure, development and production.
By educating, training and supporting theatre artists in the community.
By honoring diversity in our artistic explorations.
By drawing focus to the work of women theatre artists whenever possible.