Jo (Not Just Mrs. Edward Hopper)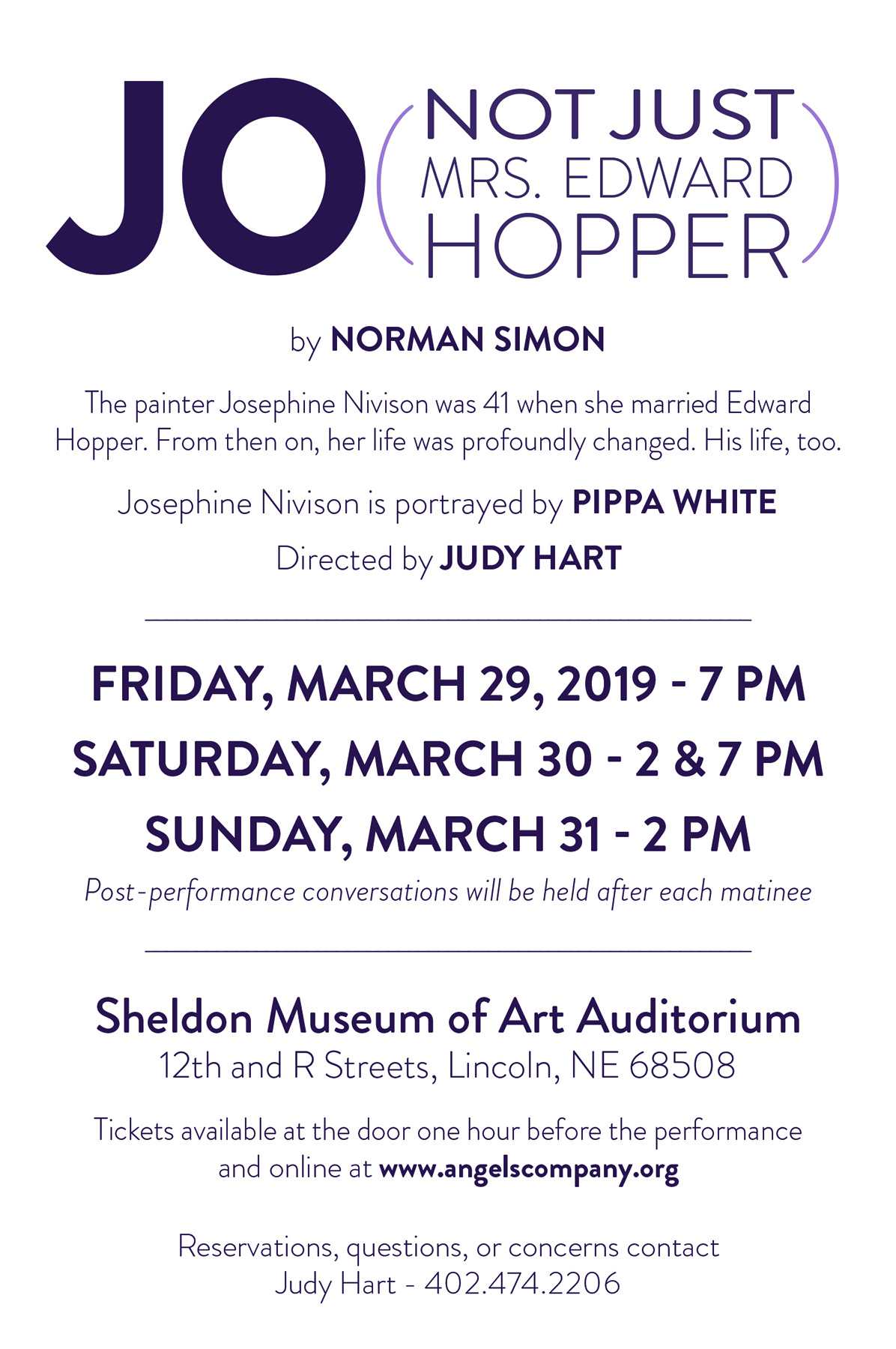 This hour long new play by Lincoln playwright Norman Simon invites the audience into Edward Hopper and Josephine Hopper's New York studio. Edward has died and his wife Jo is deciding whether to fulfill his wishes of donating his unsold paintings to the Whitney Museum. Through the action of the play, Josephine Nivison shares how she and Edward met and her life as an artist, model, and artist's wife.
Pippa White plays the role of Josephine Hopper.
Jo (Not Just Mrs. Edward Hopper) is directed and produced by Judy Hart.
Post performance discussions with the playwright follow the matinee performances.