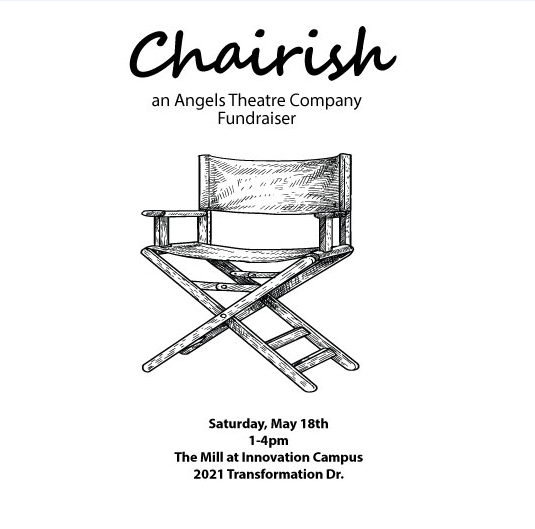 IT'S TIME TO "CHAIRISH" ANGELS THEATRE COMPANY
The annual Chairish fun- and fund-raiser for Angels Theatre Company (ATC) is coming up From 1 to 4 p.m. Saturday May 18 -- The Mill at Innovation Campus, 2021 Transformation Dr. This is your opportunity to take home a one-of-a-kind chair, hand-painted by Lincoln artists. The silent auction will feature about 25 chairs and other unique items, including a stained glass window by Diane Gabelhouse. Other participating artists include Wendy Bantam, Bob Hall, Meghan Stratman, Andrea Davis and Julia Kappenman. Photos of all the chairs are available at AngelsCompany.org. The silent auction will continue until 3 p.m. Admission is free, and food and drinks will be available for purchase. The event also includes live music with Kjell Cronn and a raffle for fabulous prizes. Free parking is available in the large lot north of The Mill.
Angels Theatre Company, winners of a 2017 Mayor's Arts Award, creates engaging theatre to promote artistic growth, foster community relationships and raise social awareness. ATC nurtures and celebrates theatre artists while engaging our community in quality live theatre. ATC events include the First Flight Festival in July, featuring original plays by members of the ATC Playwriting Collective. The public is also invited to the ATC's Salon Reading Series at 2 p.m. the first Sundays of the month from October through April.