SATURDAY JANUARY 5, 2019 @ 11 AM - IRON TAIL GALLERY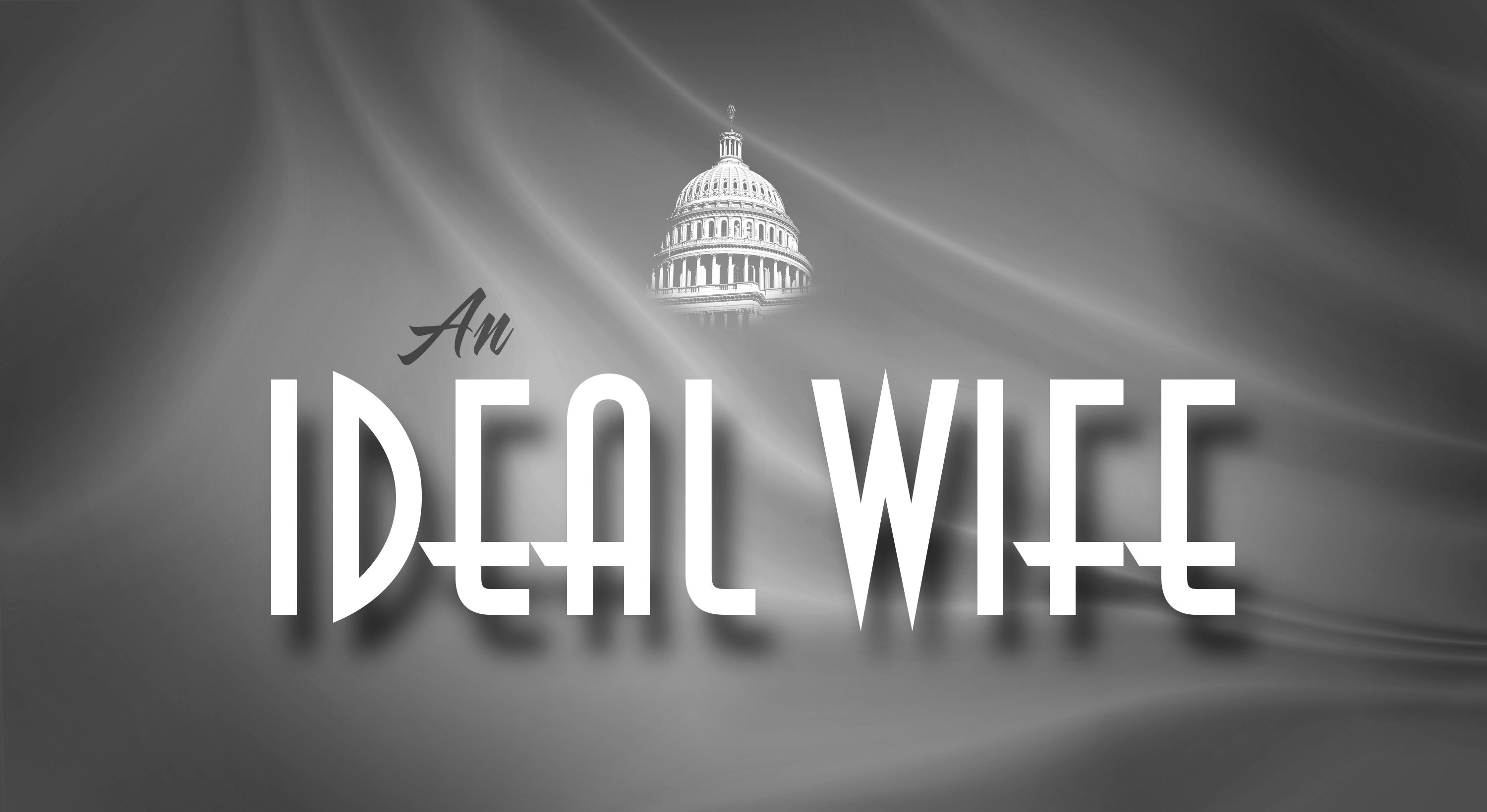 by Sarah Knight
An updating of Oscar Wilde's sparkling classic, An Ideal Husband, with the gender of all roles reversed and the setting updated to post-WWII Washington D.C.
________________________________________________
Sarah Knight is a New York-based filmmaker, born and raised in Lincoln Nebraska.  She originally wrote An Ideal Wife as a stage play in the late 1990s, and is now in the process of adapting it into a screenplay. 
cast
Ruth Caraway-Lakhan.....Melissa Lewis
George Lakhani...............Timothy Scholl
Lottie Graham...................Kellyn Wooten
Mr. Chevalier.....................Vince Learned
Mr. Markle.........................Mike Keating
Mrs. Graham.....................Barb Keating
Max Caraway.....................Matt Geiler
Phyllis................................Judy Hart
FILMMAKER'S NOTES
When I first discovered Oscar Wilde's An Ideal Husband—I was fortunate enough to attend Peter Hall's remarkable revival at the Ethel Barrymore Theatre—I thought it by far his best work, even superior to The Importance of Being Earnest. Yet the feminist in me couldn't quite come to grips with Lord Goring's speech in the final act: "A man's life is of more value than a woman's. It has larger issues, wider scope, greater ambitions. A woman's life revolves in curves of emotions. It is upon lines of intellect that a man's life progresses."

In thinking about how I could get around this without simply cutting the dialogue, the idea of reversing the genders popped into my head. I've always loved defying gender stereotypes, so the concept of switching the sexes while keeping the text virtually intact seemed an appropriate challenge.
However, since there were few, if any, female politicians in the mid-1890s, I knew I would have to update the setting.
In finding a role model for the now female Sir Robert Chiltern, the natural choice was the legendary Clare Boothe-Luce.
Boothe-Luce was elected to Congress in 1943 (the first woman to do this was Jeannette Rankin R-MT in 1916—four years before women won the right to vote). Boothe-Luce went on to be appointed ambassador to Italy in 1953. Prior to her political career, she served as managing editor for Vanity Fair and wrote several Broadway hits, including The Women (1936).

It then occurred to me that, in many ways, Wilde's sarcastic witty dialogue is quite similar to the sparkling repartee found in much of 1940's American cinema, including Laura (1944) and Gilda (1946).

I wrote to Merlin Holland, Oscar Wilde's only grandson and author of The Wilde Album, about my concept. He responded, "I like the idea of reversing all the genders and updating the play. I think it says something about the status of the playwright and his work when one can take such liberties and succeed… I've seen quite a number of 'updatings' of Wilde's plays including a Lady Bracknell dressed in four inch heels and a knee-length, crushed purple velvet dress slit to the waist, and snorting coke; amazingly the production worked."

So we present a celebration of Oscar Wilde, Clare Boothe-Luce and those great American films of the 40's.
— Sarah Knight