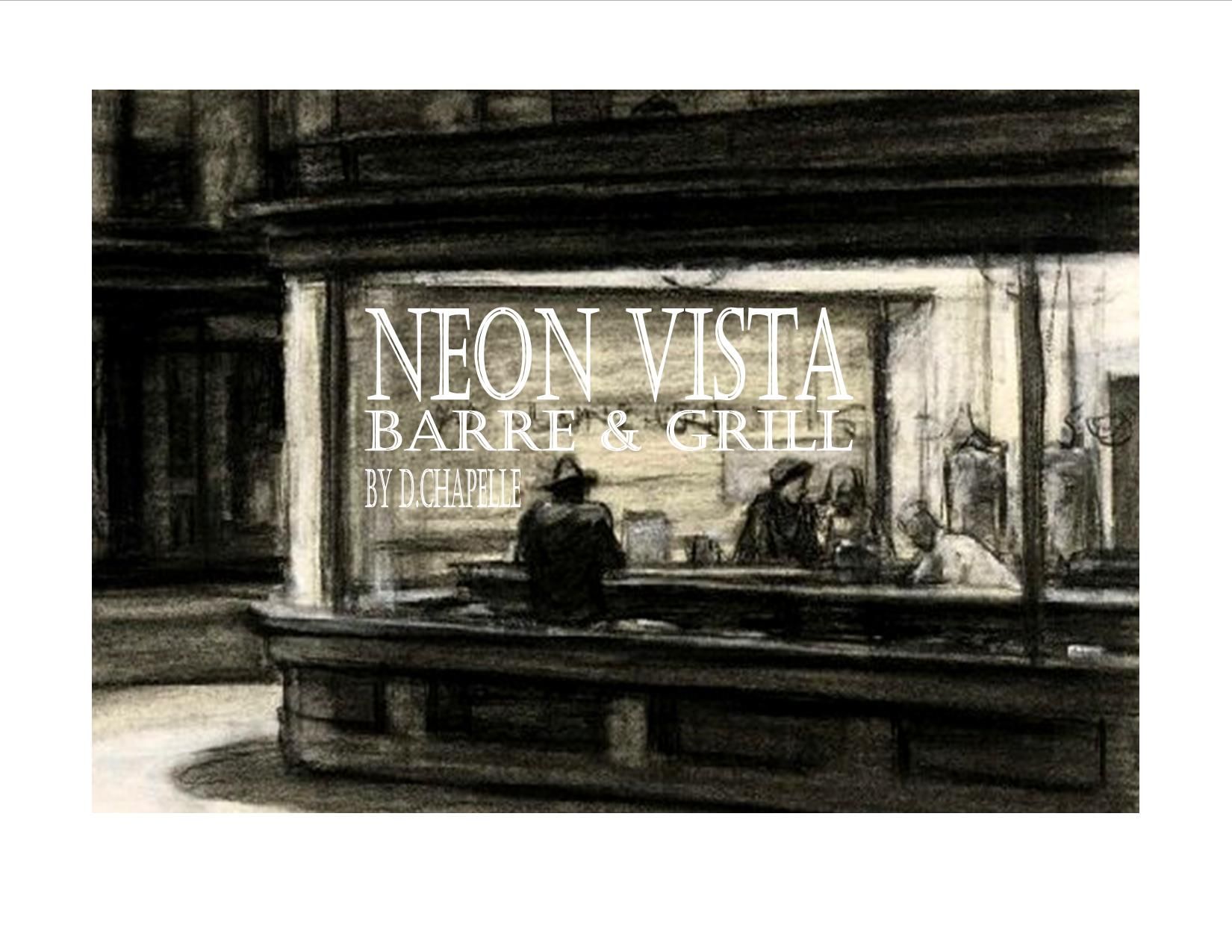 Performance Dates: March 26-30, 2020
The Boat House Marina Restaurant at Branched Oak Lake in Raymond NE
Neon Vista Barre and Grill is a new play by local playwright, member of the Angels Theatre Company Play Writing Collective, and Lincoln theatre mainstay, D. Chapelle.
Portions of the play were previously performed in the First Flight Festival 2019, but this March production is the world premiere of the full-length play.
"Everyone needs a place to be. A place to rest, regroup, and regenerate over a cold drink, a hot cup of good coffee, and a bite to eat. The Neon Vista Barre and Grill is such a place. During the course of a day the resident bartender her presides over a diverse group of people seeking resolutions and reprieve from their existence. The life of the bar holds laughs, balanced with a measure of anguish."
- Playwright D. Chapelle
Notes on the location:
The play will be performed at the Boathouse Marina Restaurant at Branched Oak Lake in Raymond Nebraska, right outside Lincoln.
*For questions, please email Director Jillian Carter at jilliancarter00@gmail.com