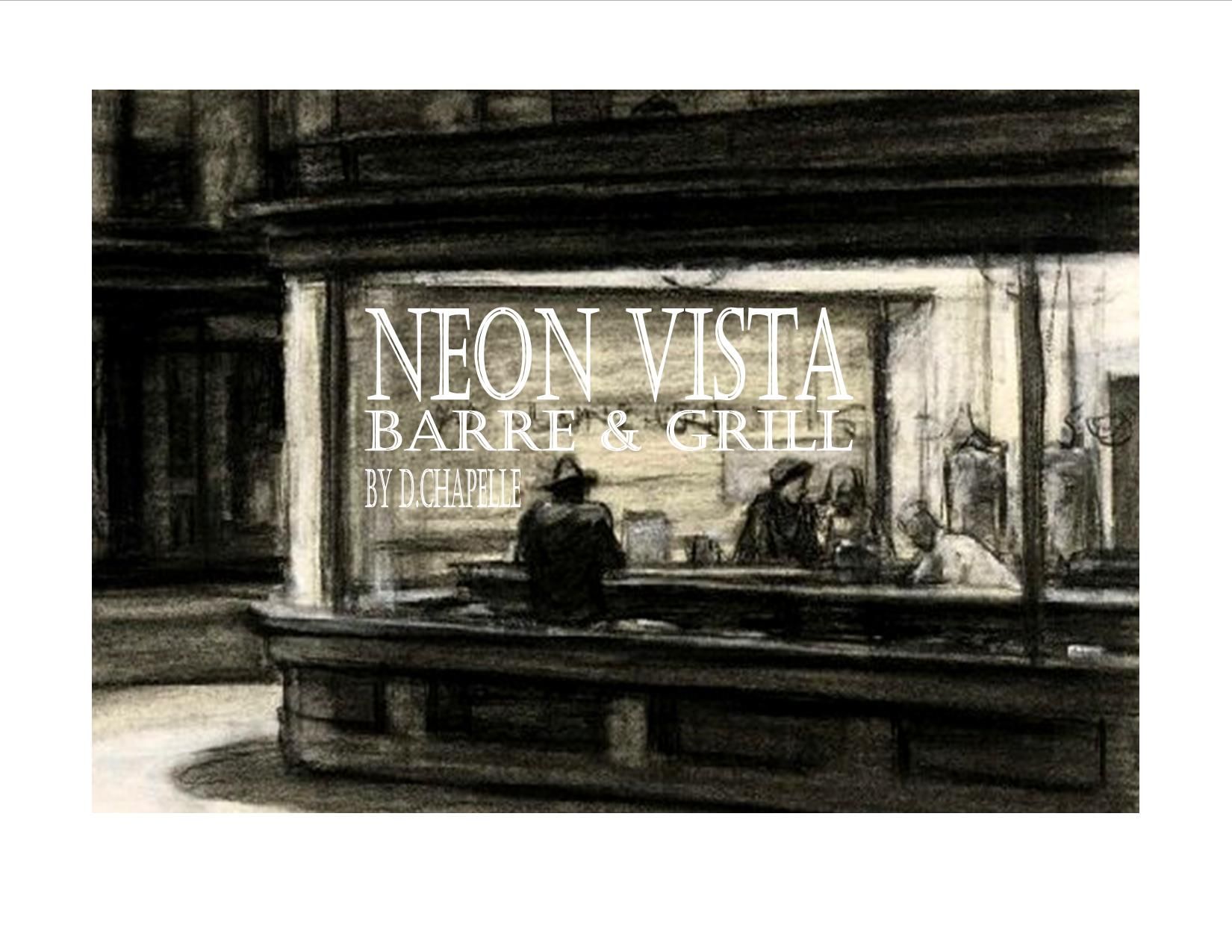 The ATC production of Neon Vista has been cancelled.
The cancellation reminds us how difficult it is to keep a group of people together
and how fragile is the balance of a work of art.  
Our gratitude goes out to Director Jillian Carter and her fine company of actors, designers and managers.
---
Neon Vista Barre and Grill is a new play by local playwright, member of the Angels Theatre Company Play Writing Collective, and Lincoln theatre mainstay, D. Chapelle. 
Portions of the play were previously performed in the First Flight Festival 2019, but this March production is the world premiere of the full-length play.
"Everyone needs a place to be. A place to rest, regroup, and regenerate over a cold drink, a hot cup of good coffee, and a bite to eat. The Neon Vista Barre and Grill is such a place. During the course of a day the resident bartender her presides over a diverse group of people seeking resolutions and reprieve from their existence. The life of the bar holds laughs, balanced with a measure of anguish."
- Playwright D. Chapelle