Salon Reading Series
2019 - 2020 - Breaking Boundaries
Due to the life changes surrounding the COVID-19 precautions, We regret that we will not be able to to Complete the Salon Reading Series Select-a-Show for 2019-2020. However, this program will remain a part of the Angels Theatre Company production schedule in the future. We invite you to continue supporting the artists involved with ATC and the Salon Reading Series by voting for the select-a-show program in 2020-2021. Thank you for your support. TWS
---
Salon Reading Series 2019-20
What are the rules for a play?  What is possible? What is forbidden? 
What happens when you…  Break the Boundaries?
For the 2019-20 Salon Reading Series, we will push the limits and explore Breaking Boundaries. 
Come along as we explore the characters, themes, and styles contemporary playwrights use to communicate ideas and explore forbidden territory. 
Join us for our Season Kick-Off Event on September 8 at 2:00 PM at our new location: Turbine Flats (2124 Y Street). 
Salon Reading Series performances are held the first Sunday in October, November, December, February, March, April, and May.  All readings begin at 2:00 PM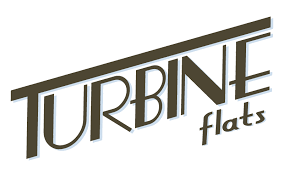 ---
September 8 - Season kick off

The Feast by Celene Song
Directed by Timothy W Scholl

Blacktop Sky by Christina Anderson
Directed by Jillian Carter

PigCat by Steven Bogart
Directed by Judy Hart

Looking for Normal by Jane Anderson
Directed by Deb Miller

March 1

Grounded by George Brandt
Directed by Deanna Walz

April 5 - Delicate Particle Logic by Jennifer Blackmer - to be rescheduled

Delicate Particle Logic by Jennifer Blackmer
Directed by Sarah Halsted

May 3 - Coyote on a Fence by Bruce Graham to be rescheduled

Coyote on a Fence by Bruce Graham
Directed by Tony Heffner