PigCat by Steven Bogart
2 PM - Turbine Flats, 2124 Y St, Lincoln, NE 68503
FREE ADMISSION - Donations accepted
---
Freddy, a teenage boy, struggles with the fact that his mother abandoned him a year ago and left him with her alcoholic and abusive partner, Vic. Vic, who has an older son, Bobby, makes no secret of the fact that Freddy's mother abandoned him and that Freddy is entirely dependent on Vic for his living.

Freddy escapes into his imagination, in which he is a fierce character, Pigcat, who is bigger and stronger then Freddy will ever be. He is aided by the character Willyboar, who appears in his dreams when Freddy needs his mother the most.

But all is not as it seems with his mother's disappearance as Freddy finds out as this drama comes to a climax in this chilling play.
---
Directed by Judy Hart
cast:
FREDDY............. Dylan Howard Wilson
BOBBY................Ian "Gus" Sippel
VIC/Willyboar......Scott Glen
JANE...................Kristi Filarski-Wilson
---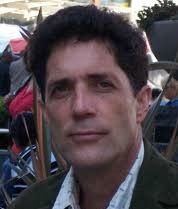 Steven Bogart is a playwright, stage director, teacher and visual artist. In 2017, his ten-minute play, Men and the Moon won Curious Arrows Lucid Dream Play Festival. In 2015 he was awarded a Massachusetts Cultural Council Artist Fellowship in playwriting for his play, The Last Skywriter in the Universe. In 2010, his play Pigcat received the Holland New Voice award from the Great Plains Theater Conference and in 2009 he was a Massachusetts Cultural Council Grant recipient in playwriting, participated in the Kennedy Center Summer Playwriting Intensive, and The Freedom Art Theater Retreat. His stage plays have been produced in Boston (Boston Theater Works, Boston Theater Marathon, Wheelock Family Theatre), NYC (SPFNYC, 2007), Chicago(Stage Left Theater). His screenplay, Blood's Child was recently optioned by True Friends Productions in LA who is working with Untitled Entertainment on behalf of the script.