The Feast by Celine Song
2 PM - Turbine Flats, 2124 Y St, Lincoln, NE 68503
FREE ADMISSION - Donations accepted 
---
The dinner guests wait for the host's husband to eat.
In their maddening hunger, they devour the latecomer when he finally arrives.
---
Directed by Timothy Scholl
cast:
Wendy:      Kristine Kapustka
Sam:          Lillian Bornstein
Rhett:        Tim Mittan
Xander:     Mason Gustaffson
Francis:     Bret Olsen
Stage Directions: Lindsay Masin
---
Synopsis:
The Feast invites us to attend a dinner party in an environment where meat is not longer available.  As the interconnected dinner guests wait for the final person to arrive, their hunger and their civilization break down to reveal base desires and human needs.  The Feast breaks the boundaries of what we recognize as civilized behavior and explores the violent urges beneath the veneer of our cultivated human nature.
---
" This is a wonderful, weird, "run as fast as you can to keep up with it" play about what humans are made of and what we do with that information. It is claustrophobic and meaty, and presents us with a dinner party so absurd and awful as to be perfectly reflective of us as a species. "
" A delightfully absurdist piece about the ugly urges that exist in society. The playwright does a wonderful job making the world believable, yet true to its heightened permissions. It is definitely a piece that warrants quite a discussion after reading or watching. "
" I like to think of Celine Song as a better version of Wallace Shawn, always taking on the large issues of civilization and how we are - or aren't - human - or the nature of humanity itself - and this play proves my thesis once again. I love her work, the language choices she makes, the rhythms and the way she draws our eyes to notice what we would typically miss. She is one of the best reasons Plato has to kill all the poets! Long live Celine Song! "
---
Click here to watch a lovely video about Playwright Celine Song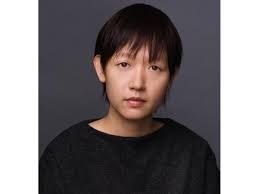 CELINE SONG's play ENDLINGS received its world premiere in 2019 at American Repertory Theater, and it will have its New York premiere in 2020 at New York Theatre Workshop. It was selected for the 2018 O'Neill National Playwrights Conference, and it was placed on the 2017 Kilroys list. Celine is a member of the Public Theater's 2016-2017 Emerging Writers Group, Ars Nova's 2014-2015 Play Group, and The Orchard Project's inaugural NYC Greenhouse 2018. She was a Playwrights Realm Writing Fellow from 2017-2018, a 2014 & 2016 Great Plains Theatre Conference Playwright, and she was a 2017 semifinalist for the P73 Playwriting Fellowship. Her play TOM & ELIZA was a semifinalist for the American Playwriting Foundation's 2016 Relentless Award. Celine has been awarded residencies, fellowships, and commissions from MTC/Sloan, Sundance, the Millay Colony for the arts, the MacDowell Colony, Yaddo, and the Edward F. Albee Foundation. She holds an M.F.A. from Columbia. Celine is a staff writer on Amazon's THE WHEEL OF TIME, and she is developing a project for television with Diablo Cody and Beth Behrs.