Reading begins at 2 PM - Doors open at 1:30 PM - Admission is FREE
at Iron Tail Gallery located at 643 S 25th St Suite 7, Lincoln, NE 68510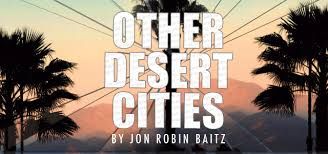 directed by Trey Martinez
Brooke Wyeth.......Ciara Hergott
Polly Wyeth...........Sasha Dobson
Lyman Wyeth........Timothy Scholl
Trip Wyeth.............Hunter Mruz 
Silda Grauman......Laura Lippman
---
Brooke Wyeth returns home to Palm Springs after a six-year absence to celebrate Christmas with her parents, her brother, and her aunt. Brooke announces that she is about to publish a memoir dredging up a pivotal and tragic event in the family's history—a wound they don't want reopened. In effect, she draws a line in the sand and dares them all to cross it.
"The most richly enjoyable new play for grown-ups that New York has known in many seasons…In his most fully realized play to date, Mr. Baitz makes sure our sympathies keep shifting among the members of the wounded family portrayed here. Every one of them emerges as selfish, loving, cruel, compassionate, irritating, charming and just possibly heroic…leaves you feeling both moved and gratifyingly sated." —NY Times. "Astutely drawn…juicy and surprising." —NY Daily News. "Spending time with these messed-up, complicated people is a genuine pleasure." —NY Post. "Power, passion, and superbly crafted palaver stippled with blowdarts of wit—this is what Baitz does best." —New York Mag
---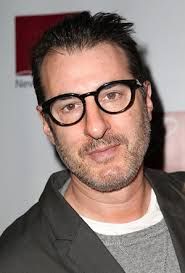 Jon Robin Baitz's plays include The Film Society, The Substance of Fire, Three Hotels, A Fair Country, Ten Unknowns, Mizlansky/Zilinsky, a new version of Ibsen's Hedda Gabler which was produced on Broadway in 2001, and The Paris Letter. He is the creator of the hit ABC TV show Brothers & Sisters, which he also executive produced for the first two seasons. He is currently writing and executive producing a mini-series for HBO about the selling of the Iraq war to the public, entitled Bush's War. His PBS film version of Three Hotels won a Humanitas Award. Other screenplays include The Substance of Fire based on his play, and People I know, which starred Al Pacino. He has also written episodes of West Wing and Alias. He is a Pulitzer finalist, a Guggenheim, and NEA fellow, and American Academy of Arts & Letters Award winner, a founding member and a former artistic director of New York's Naked Angels theatre company. His new play Love & Mercy will be produced next season on Broadway. His work has been produced in New York by Playwrights Horizons, The Roundabout Theatre, Lincoln Center Theatre, & The Second Stage.