Sunday March 5. 2017 at 2 PM
Directed by Timothy Scholl
Henry Carr:  Dick Nielsen
Tristan Tzara: Brian Bornstein
James Joyce: Steve Enersen
V. Lenin:  Ed Love
Cecily: LauraLee Woodruff
Gwendolyn: Deb Miller 
Bennett: Josh Haby 
Nadia: Lindsey Oelling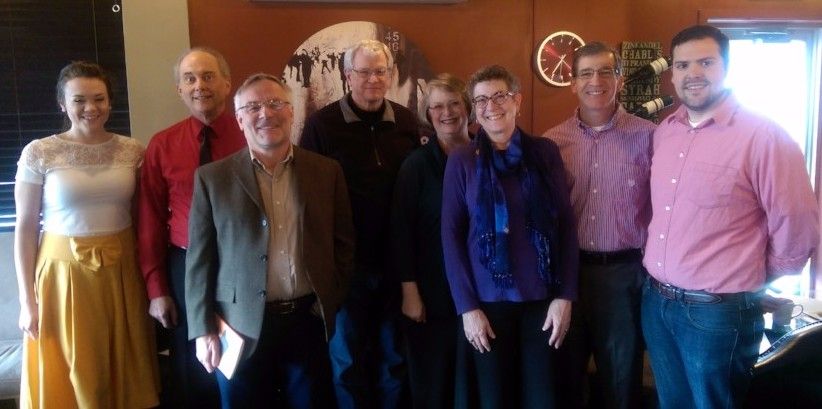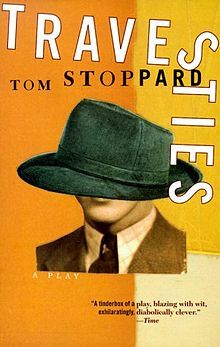 Travesties was born out of Stoppard's noting that in 1917 three of the twentieth century's most crucial revolutionaries -- James Joyce, the Dadaist founder Tristan Tzara, and Lenin -- were all living in Zurich. Also living in Zurich at this time was a British consulate official called Henry Carr, a man acquainted with Joyce through the theater and later through a lawsuit concerning a pair of trousers. Taking Carr as his core, Stoppard spins this historical coincidence into a masterful and riotously funny play, a speculative portrait of what could have been the meeting of these profoundly influential men in a germinal Europe as seen through the lucid, lurid, faulty, and wholey riveting memory of an aging Henry Carr.
"Stoppard has spun out a fantastically elaborate web to snare his three giants in the same play...One of the great pleasures of the evening is Stoppard's skill in moving in and out of Wilde's dialogue and rewriting it for his own purposes." - The London Times
---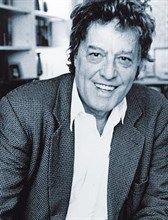 Sir Tom Stoppard is a Czech-born playwright. He began his career in England in 1954 as a journalist, soon moving to London in 1960 to start work as a playwright. His first play, A Walk on the Water (1960), which was televised in 1963, soon reached London with a stage version titled Enter a Free Man (1968). His next work, Rosencrantz and Guildenstern Are Dead (1964-65), showed at the 1966 Edinburgh Festival to rave reviews. It became internationally known in 1967 after it was entered into Britain's National Theatre. Additional work includes stage plays Every Good Boy Deserves Favour (1978), The Real Thing (1982) and Rock 'n' Roll (2006). Over the course of his career he has written for radio, television, film and stage. In 1998 he co-wrote the Academy Award winning screenplay for the film Shakespeare in Love.