Reading begins at 2 PM - Doors open at 1:30 PM - Admission is FREE
at Iron Tail Gallery located at 643 S 25th St Suite 7, Lincoln, NE 68510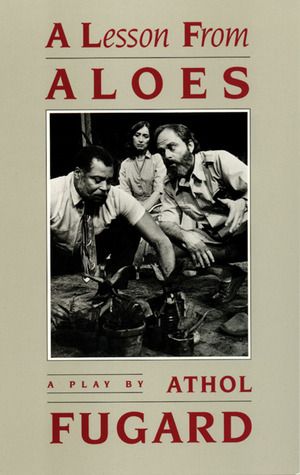 directed by Jillian Carter
Gladys......Elizabeth Govaerts 
Piet...........Kirk Monismith
Steve........Walter J McDowell III 
---
Winner! New York Drama Critics Circle Award, Best Play of the Year
Set in 1963 in a white district of Port Elizabeth, South Africa, this important play gives a compelling portrait of a society caught in the grip of a police state and the effect it has on individuals. A liberal Afrikaner who is actively involved in anti apartheid activity and his wife who is recovering from a nervous breakdown brought about by a police raid on their home are waiting for dinner guests a Black family. They never arrive, but the head of the family does. He has just been released from prison and plans to flee South Africa after first confronting the Afrikaner with the charge that he has betrayed him.
"Exile, madness, utter loneliness these are the only alternatives Mr. Fugard's characters have. What makes Aloes so moving is the playwright's insistence on the heroism and integrity of these harsh choices." - The New York Times
"Immensely moving." - The New York Post
---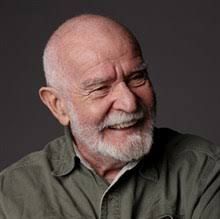 Athol Fugard is a South African director, actor, and writer of more than thirty plays.
He is best known for creating works confronting the racial segregation of apartheid, and today continues to pen insightful plays addressing modern inequality.
Fugard grew up in Port Elizabeth, South Africa raised by an Irish father and Afrikaner mother. He studied Philosophy and Social Anthropology at the University of Cape Town, but dropped out to hitchhike across Africa and work as a deck hand on a steamer ship.
In 1956, Fugard returned to Port Elizabeth and married actress Sheila Meiring, who nurtured his love of theatre. Together they founded The Circle Players, for which Fugard wrote his first play, Klaas and the Devil (1956). The pair then moved to Johannesburg, where Fugard took a job as a clerk at the Native Commissioner's Court. The Court dealt with black persons charged with violations of the Pass Laws that restricted their movements in apartheid South Africa, and gave a European judge the option of applying Native or Common law. Fugard was appalled by the injustices he witnessed in the court.
While working as a stage manager for South Africa's National Theatre Organization, Athol Fugard wrote Blood Knot (1961), the play that earned him international recognition. Fugard starred in the play alongside black actor Zakes Mokae, with whom Fugard would collaborate again on "Master Harold"…and the Boys (1982). As a result of the play's criticism of apartheid, the South African government withdrew Fugard's passport for four years. When he supported the Anti-Apartheid Movement's boycott of segregated theatre audiences, the government further restricted his movements and the Secret Police began surveilling his theatre company.
The second theatre company founded by Fugard was the Serpent Players, a group of all-black actors, all of whom held regular jobs in addition to working on stage. Among the troupe's members was John Kani, who would later receive an Olivier Award nomination for his performance in Fugard's My Children My Africa! and later wrote his own play dealing with post-Apartheid South Africa, Nothing but the Truth (2002). The Serpent Players moved from venue to venue with minimal set, frequently performing Fugard's plays in black townships, employing Brechtian theatrical principles of disillusion and social critique. The company's name refers to their first venue, a former snake pit at a zoo. Fugard continued to write plays critiquing segregation, including The Coat (1966), and co-authored by John Kani and Winston Ntshona, Sizwe Bansi is Dead (1972). The latter was a play about staging Sophocles' Antigone on Robben Island prison, where Nelson Mandela was held for twenty-seven years. Meanwhile, Fugard's plays were produced to great acclaim in America and England. In 1972 Fugard was allowed to fly to England in order to direct his play Boesman and Lena (1969).
After a long struggle, in 1990 the apartheid system was abolished officially in South Africa (although it is widely considered to have ended in 1994 when Nelson Mandela became president in a democratic election). Athol Fugard directed his first movie in 1992, a film adaptation of The Road to Mecca (1984). Fugard's later plays frequently were more personal than his earlier political works. "Master Harold"…and the Boys (1982) draws heavily on his childhood in Port Elizabeth, and The Captain's Tiger: A Memoir for the Stage (1997) documents his time working on a ship in the 1950s. He also published a prose memoir, Cousins (1994).
Athol Fugard and his family now live in California, and he is an Adjunct Professor of Playwriting, Acting, and Directing at University of California San Diego. In 2010, The Fugard Theatre opened in Cape Town, debuting with Fugard's play The Train Driver (2010).
Fugard remains one of the world's most prolific and oft-produced playwrights. In 2011, Athol Fugard was awarded a Lifetime Achievement Tony Award. His richly human plays challenge his audience to confront and address social injustice.
"Are we never going to get it right?
Learn to dance like champions instead of always being just a bunch of beginners at it?"
-"Master Harold"…and the Boys (1982)
His plays include: Klaas and the Devil (1956), The Cell (1957), No-Good Friday (1959), Nongogo (1959), Blood Knot (1961), Hello and Goodbye (1965), People are Living There (1968), The Last Bus (1969) Boesman and Lena (1969), Friday's Bread on Monday (1970), Statements After an Arrest Under the Immorality Act (1972), Sizwe Banzi is Dead (1972), The Island (1972), Dimetos (1975), Orestes (1978), A Lesson From Aloes (1978), The Drummer (1980), "Master Harold" …and the Boys (1982), The Road to Mecca (1984), A Place With the Pigs (1987), My Children! My Africa! (1989), My Life (1992), Playland (1993), Valley Song (1996), The Captain's Tiger (1997), Sorrows and Rejoicings (2001), Exits and Entrances (2004), Booitjie and the Oubaas (2006), Victory (2007), Coming Home (2009), Have You Seen Us (2009), The Train Driver (2010), and The Blue Iris (2012).
– Written by Kate O'Connor
Kate holds a BA in English from Stanford University and
a MA in English Literature from University of Oxford