Sunday March 3, 2019 at 2 PM
Iron Tail Gallery, 643 S 25th St # 7, Lincoln, NE 68510 
Directed by Deb Miller
---
MORSE....................................................Micayla Brown
BUNCE.....................................................Ryan Kathman
MR WILLIAM SNELGRAVE.................... David Landis
MRS DARCY SNELGRAVE................... .Cecilia Burkhart
KABE........................................................Mike Keating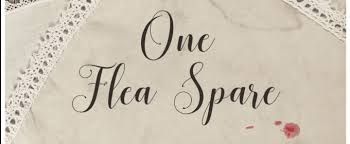 by Noami Wallace
SYNOPSIS
It is 1665. As London spirals toward disaster in plague-time, a wealthy aristocrat and his invalid wife remain under quarantine inside their lavish home. In the middle of the night, two intruders –- a sailor and a mysterious girl –- break in and start demanding food. In the ensuing days, all behave according to their accustomed roles. Yet. as time drags on, the boundaries that defined life, previously, are rewritten and abandoned: the master and the servant switch, gender roles turn somersaults, and a stately marriage is nullified by passion. In this gripping drama, playwright Naomi Wallace applies her supreme gifts to the social morays of Elizabethan times. The result feels like an ultimatum, urgent and intense, for the present moment.
---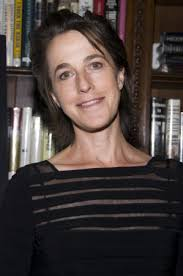 Wallace's work has received the Susan Smith Blackburn Prize (twice), the Joseph Kesselring Prize, the Fellowship of Southern Writers Drama Award, and an Obie Award. She is also a recipient of the MacArthur Fellowship, and a National Endowment for the Arts development grant.
In 2009, One Flea Spare was incorporated into the permanent répertoire of the French National Theatre, the Comédie-Française, and produced there in 2012. Wallace is the only living American playwright to enter the répertoire. Only two American playwrights have ever been added to La Comédie's repertoire in 300 years: the other being Tennessee Williams. The play was translated into French by Dominique Hollier.
In 2012, Wallace was a recipient of the Horton Foote Prize for most promising new American play.
In 2013, she was awarded the inaugural Windham–Campbell Literature Prize established at Yale University.
In 2015, Wallace received an Arts and Letters Award in Literature from the American Academy of Arts and Letters. The award citation reads: "Naomi Wallace is a powerful and essential voice who brings to the theater great lyricism and moral courage. Her characters, so cruelly treated and often destroyed, speak with a direct and devastating poetry. Never does this dramatist mollify or fail to engage us on the deepest level, and her three "Visions" of the Middle East that compriseThe Fever Chart are short, stark masterworks."