Salon Reading Series
2021 - Three Characters in Search of a Reading
We are excited to announce that the Salon Reading Series will resume for a shortened season under the theme of "Three Characters in Search of a Reading."
The Series premieres on Sunday, February 7, 2021 at 2:00 PM via Zoom. Check our Facebook events for links and information.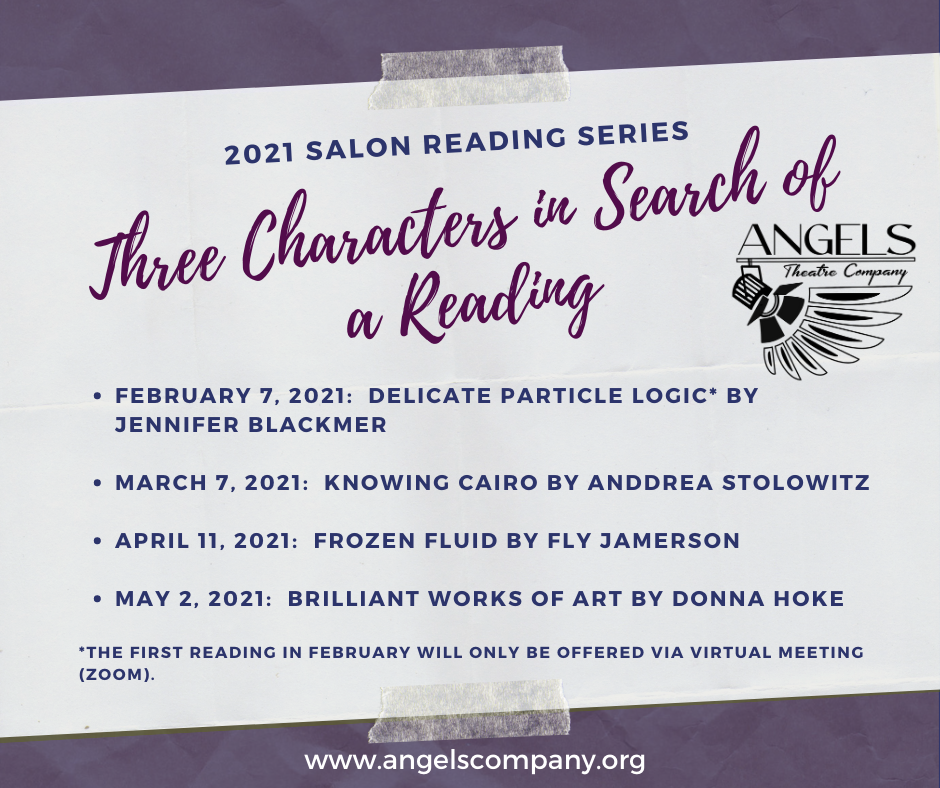 ---
Delicate Particle Logic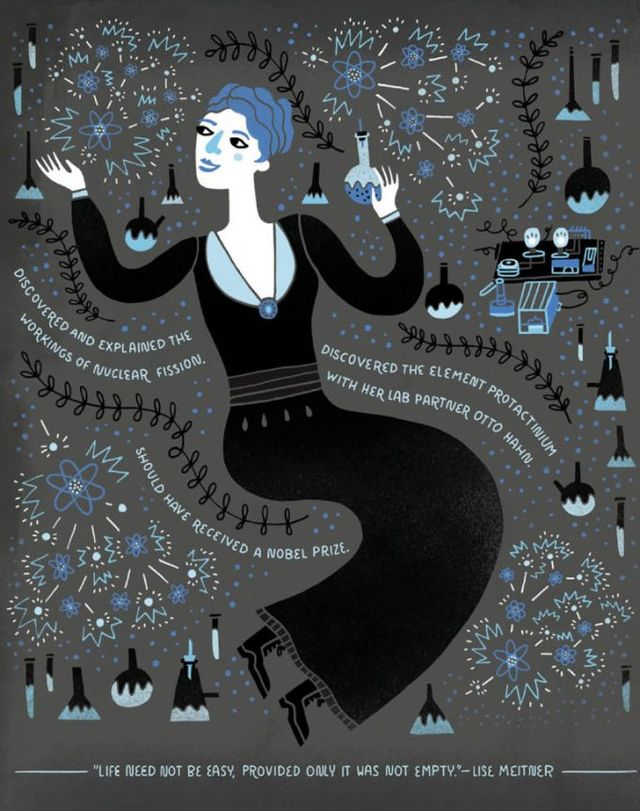 Illustration of Lise Meitner from Women in Science: 50 Fearless Pioneers Who Changed the World by Rachel Ignotofsky 
Delicate Particle Logic
by Jennifer Blackmer
Directed by Timothy W Scholl
Cast:
Edith: Cece Burkhart
Lise: LauraLee Woodruff
Otto: Mark Mesarch
Male Chorus #1: Brian Foley
Male Chorus #2: Mason Gustafson
Stage Directions: Timothy Scholl


"Delicate Particle Logic" is presented by special arrangement with the playwright.
Synopsis:
Heralded as the woman who stole the bomb from the Nazis, physicist Lise Meitner became a human enigma when she fled battle-ravaged Germany directly into obscurity. The war long over, she visits with painter Edith Hahn, wife of chemist Otto Hahn, and the two women reminisce, open up old wounds, and dissect the teeming worlds of art, physics, chemistry, and possibility.
About the Playwright:
Jennifer Blackmer is a playwright, screenwriter and Professor of Theatre at Ball State University. Her plays have been produced off-Broadway and across the country, and her writing has won numerous awards, including the Joseph Jefferson Award, the PEN/Laura Pels International Foundation for Theatre Award for Emerging American Playwright, and the Alfred P. Sloan Foundation prize from the Tribeca Film Institute.   
While our readings are free to the public, we appreciate goodwill donations in support of the Angels Theatre Company and the Salon Reading Series.  Thank you for your contribution!  
Special Thanks to the Angels Theatre Company Board of Directors, Jennifer Blackmer, Jillian Carter, Kendra Perley, and the cast of Delicate Particle Logic for their work.