Sunday February 9 @ 6 PM - The Happy Raven,122 N 11th St, Lincoln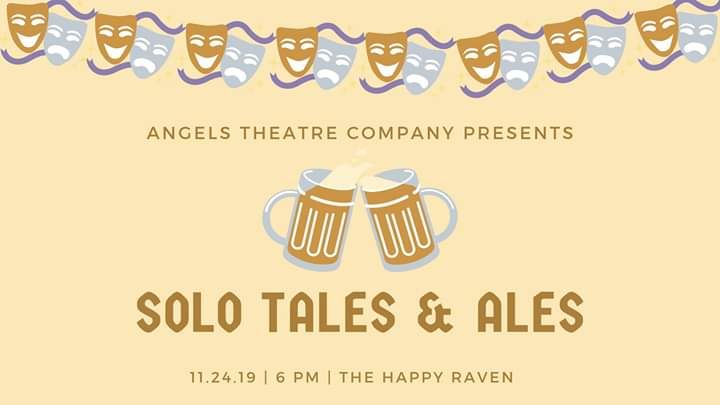 A NOTE from event organizer Jillian Carter:
Hello, fellow playwrights!
Thank you to all those who attended and/or participated in our first Solo Tales and Ales in November. It was a smashing success, featuring seven monologues, four playwrights, seven actors, and with over forty audience members. 
Since it was so well received, we have decided to make it a regular occurrence, aiming for every quarter. Our next Solo Tales and Ales will be on Sunday, February 9, at The Happy Raven at 6pm. 
If you would like to have a monologue read, please reach out to Jillian.  You don't have to be a member of the Angels Play Writing Collective to have your work read.
Monologues should be no more than five minutes in length and observe the three elements of a good monologue: a specific character voice, a need to speak, and a journey.
I look forward to featuring more of our fantastic playwrights in this unique opportunity to hear your work read and to receive immediate feedback. It was a truly rewarding experience as both a playwright and an event coordinator, and I'm excited to continue it.
Let me know if you have any questions or suggestions.
Jillian
402-432-7816